We Buy Southern California based businesses
Minerva is an investment and acquisition company focused on small-mid sized businesses, primarily based in the Western United States. We are fortunate enough to have a portfolio of well run businesses in a variety of sector. Across all of our business holdings, we have found that the businesses run by great people are the ones that we have financial success with. Because of this, we are investors in people as much as we are investors in people.
We primarily acquire businesses in situations where the owner or owners are retiring and transitioning ownership to a new generation. Our typical acquisition structure involves compensating management level employees with equity in the business and in certain cases, we will appoint a current employee as CEO of the company.
Types of businesses we buy
We think of ourselves as sector agnostic investors with a few caveats. 
The caveats are that we only invest in businesses that we understand. Businesses in the biotech sector and healthcare services may not be a fit as it is not within our circle of competence and we don't feel as though we can make a wise investment decision.
The second caveat is that the business has a track record os success and a reputable management team. As investors, we don't have our boots on the ground everyday running the business. We rely on well trained, honest managers to run the businesses.
On occasions, we will also invest in distressed businesses. This typically only happens when we already have a successful business in the industry and we believe that we can successfully combine this business with our existing holding to create synergies and run both businesses successfully.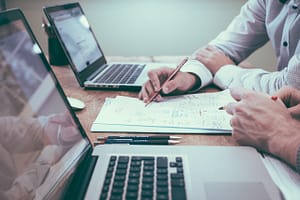 We primarily invest in scenarios where the owner is departing. This departure could be, and often is for retirement. However, we have seen a number of partnership splits, spin-offs or serial entrepreneurs moving on to their next venture.
We will typically ask for an overview of the business, financial history with accompanying documentation and a summary of the local and national market. We will conduct preliminary due diligence at this point and if we are interested, we will schedule a time to view the facility and meet with the owners for lunch.
During this meeting, we can dive further into the transaction structure, hear what their expectations are and share our own. Typically we'll leave this meeting and have a very good idea if this is a transaction that we are interested in pursuing or not.
Unlike many acquisitions, we will not have a 60-90 day window pre-close. Our process typically calls for 15-20 days to close, another 30 days to transact due diligence and get capital to finance the down payment. Because we focus on the lower mid-market (sub $10M in annual earnings) and due to our great credit profile, we are able to get preferable financing terms for our acquisition. Therefore, our typical transaction structure is a leveraged buyout.
For business owners and executives that may be looking to transition, we invite you to contact us to discuss how we may be able to make you an offer for your business.